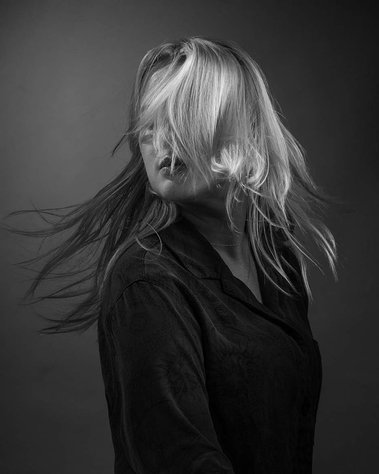 September Dawn Bottoms is a self-taught photographer from Oklahoma. Her work focuses on mental illness, family, poverty, and the intersection of the three. Her award-winning project, Blood Strangers, is an amalgamation of these themes; a visual memoir of the artist's own family, shot through the lens of sexual trauma. A 2020 New York Times Photography Fellow and a World Press Photo Joop Swart Masterclass Participant, September is mentored by James Estrin of the New York Times and Ed Kashi of VII Photo. She has twice been awarded TIME's best photojournalism, most recently in 2022 for her work photographing death doulas.
Currently September splits her time between Los Angeles and Tulsa, OK.

Clients include TIME, New York Times Magazine, New York Times, Rolling Stone, The Atlantic, ESPN, CNN, Bloomberg Businessweek Magazine, NPR, & The Guardian among others.
Accolades, Workshops & News
2022 Leica Women Foto Project Award Winner
2022 Finalist of the FotoEvidence W Award
2022 Burn Magazine Emerging Photographers Fund Shortlist
2020 New York Times Fellow
2020 TIME"s Best Photojournalism of 2020
2020 TIME's Top 100 Photos of 2020
2020 TIME's Best Portraits of 2020
2020 Buzzfeed's 15 Photographers To Follow Immediately
2020 The 30 New & Emerging Photographers to Watch
2020 Joop Swart Masterclass Participant/World Press Photo
2019 TIME's Best Photojournalism
2019 TIME's Top 100 Photos
2019 Artsy's 20 Rising Female Photojournalists
2019 New York Portfolio Review Sponsored by NYT Lens Blog
2019 American Photography 35
2019 30 under 30 Women Photographers of 2019 selected by Artpil

2018 CPOY 73rd Bronze Domestic Photo Story
2018 CPOY 73rd Bronze Portrait
2018 Eddie Adams Workshop XXXI
Photo by Rebecca Kiger